46mm Filter ND2 - ND400 Variabelt + Rengöringsduk
köp 2 artiklar 5% rabatt, köp 4 artiklar 10% rabatt
&fri frakt till Sweden
Köp K&F Concept 46mm filter nd2 - nd400 variabelt + rengöringsduk online, Gratis frakt världen över och 30 dagar returgaranti.

SKU0689

Artikelnummer:

SKU0689

210

https://www.kentfaith.se/SKU0689_46mm-nd2-till-nd400-variabel-nd-filter
Funktioner
* 【Neutral Density-filter】ND2-400 minskar ljusintaget från 1 till 8,66 f-stopp, vilket möjliggör en långsammare slutartid.
* 【9 Stoppa justerbar ND】Perfect för att skjuta lång exponering, moln, hav & floder, vattenfall, landskap, ljusspår.
* 【Optical glas】 ND-filter tillverkat av HD optiska glasögon istället för optiskt harts. Mjuk rengöringsduk lätt att rengöra lins, filter.
* 【Slim Frame med dubbelsidig】 Undvik vinjettering i vida vinklar. CNC halkfri ramring säkerställer hållbarhet.
* 【Välj rätt storlek "ø46mm" 】Y din kameralins gängstorlek är någonstans markerad på objektivet eller tryckt under linslocket. Detta tal föregås alltid av en (diameter) symbol "Ø".
Shipping
&fri frakt till Sweden
Sale
köp 2 artiklar 5% rabatt, köp 4 artiklar 10% rabatt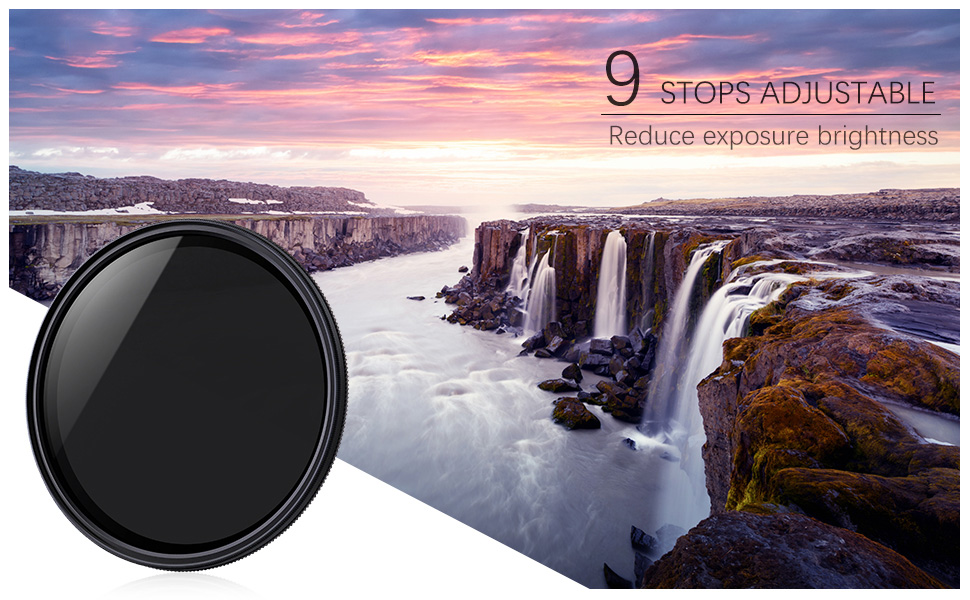 K&F Concept Variable ND2-400 Filter + Cleaning Cloth
Tips:
---
Please DOUBLE confirm your lens size before purchase via checking your lens thread size instead of camera model name,Your camera's lens thread size will be marked somewhere on the lens barrel. This number is always preceded by a "Ø" (diameter) symbol. Eg. Ø55mm=55mm thread size; some buyers only check their camera model instead of lens model, which may purchase wrong size
Explanation of "X" cross issues: "X" cross on images is a common issue with wide angle lenses and variable ND filters. Physics limit the capabilities of variable ND filters on wide angle lenses. When you enter the edge of the max range,the "X" issue may appear on your image.due to the particular angle of the two polarizers when approaching max density
Color Shift The color of the image may vary between warm and cold. This is a common phenomenon of all variable ND filters. You need to adjust your white balance accordingly when set the ND filter to different ranges
When to use Auto (AWB) or Custom White Balance If you have mixed light sources, such as tungsten light inside and some daylight from a window,then select AWB (auto white balance) and it will do a pretty good job of balancing them. You can also choose to set a custom balance. The short description of how to do that is: take a photo of something neutral (a white paper or a grey card) and tell the camera "use this as neutral" using the custom White Balance settings. Each camera is different, once again you'll need to consult your manual on how to do custom white balance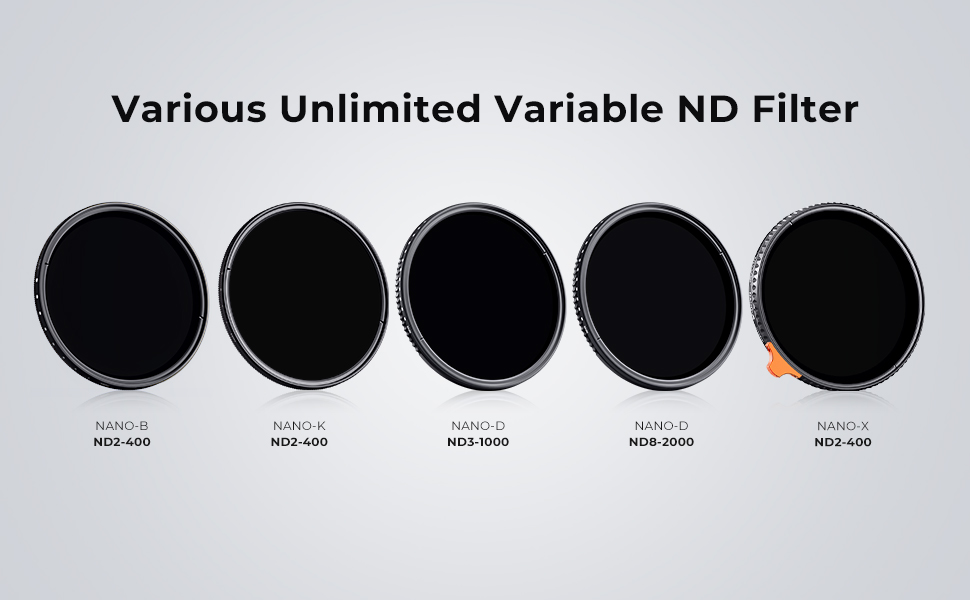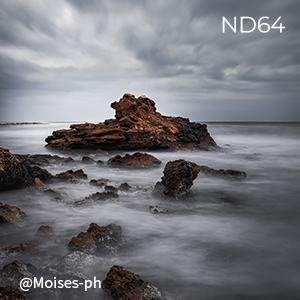 Buyer Image with Our Filter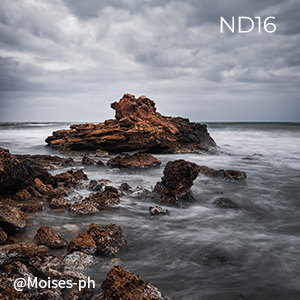 Variable ND & CPL Function 2-in-1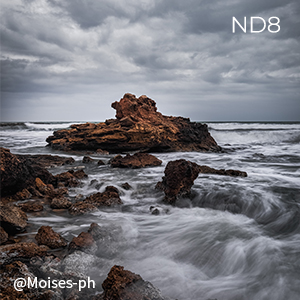 No "X" Cross on Images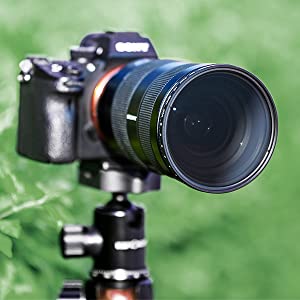 HD Optical glass
Neutral density can be adjusted from ND2 to ND400, Reduces the amount of light reaching the film without affecting the color.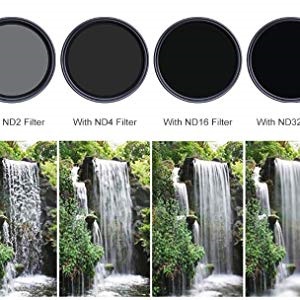 Extend exposure time
Try an ND, or neutral density, filter. ND filters reduce the amount of light entering the lens. This makes it easier to achieve effects such as a shallower depth of field or blurred motion. Create spectacular images of the ocean washing over rocks, waterfalls, rivers, surfers flying across the waves.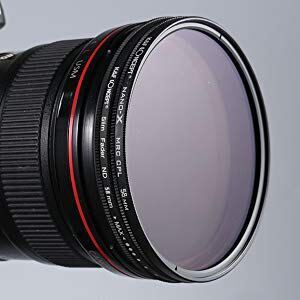 Double Threaded
For this series, front thread diameter is bigger than the back thread diameter:
---
For example:
---
Back thread diameter (attach to lens): 67mm
Front thread diameter (attach additional filter/other accessories): 72mm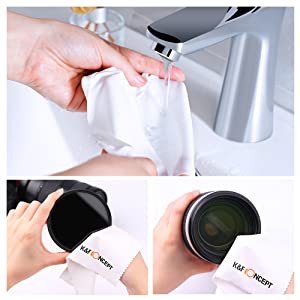 Microfiber Cleaning Cloth
Idealisk för att rengöra olja, fingeravtryck, fläckar och smuts från glasögon, bärbara datorer, surfplattor av alla märken, smarta telefoner och alla andra LCD- eller pekskärmar.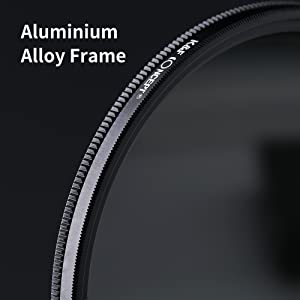 Smal ram
Använder supersmal originaldesign för att undvika vinjettering när du tar foton
Bredare yttre optik för att minska vinjettering vid vidvinkel.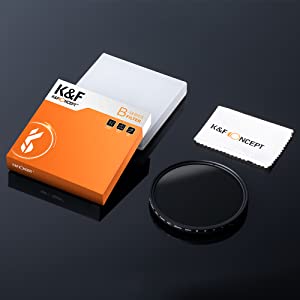 Vad finns i lådan
1* Variabelt ND-filter
1* Bärlåda (svart och gul låda skickas slumpmässigt, med samma filter)
1* Rengöringsduk
---
Alla frågor kommer att besvaras inom 24 timmar

| | | | | |
| --- | --- | --- | --- | --- |
| | | | | |
| | | | | |
| | | | | |
| Rating | 0 reviews. | 0 reviews. | 0 reviews. | 0 reviews. |
| Price | 210 Kr | 220 Kr | 340 Kr | 320 Kr |
| Model | SKU0689 | KF01.1384 | KF01.1265 | KF01.1165 |
| Filtermaterial | Japansk AGC Glass | Japansk AGC Glass | Japansk AGC Glass | Japansk AGC Glass |
| Multi-Beläggning | 8 | 18 | 24 | 28 |
| Vattentät | / | / | √ | √ |
| Reptålig | / | / | / | √ |
| Hd | / | / | √ | √ |
Det finns ingen recension om denna produkt.
These images belong to K&F Concept end users.
Gimbal stabilisatorer
Produkt
0.8%
Filter
Storlek
46 mm
Filtermaterial
Japansk AGC Glass
Multi-Beläggning
8
Vattentät
/
Reptålig
/
Hd
/
Genomskinlighet
∕
Antireflektion
Mönster
Filtrets Tjocklek
7,0 mm
Form
Cirkel
Ringmaterial
Flygaluminiumlegering